Back last autumn I decide to plant up some spring bulbs. As well as dotting some around the garden I decided to try some container grown bulbs out. Not content with just one type of bulb i decided to up that ante and plant 3 different types in the same pot.
The aim was to end up with a couple of larger pots that produce a constant burst of colour right though spring. I simply planted the larger bulbs near the bottom and the smaller near the top of the container. In this case it was daffodils at the bottom, then tulips, then crocuses.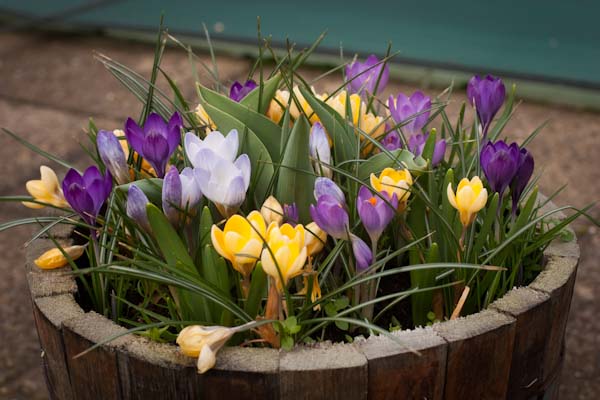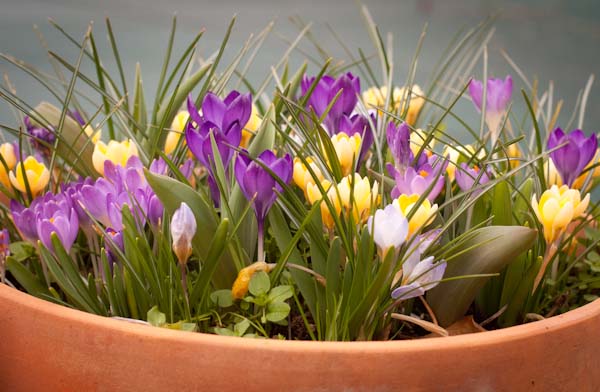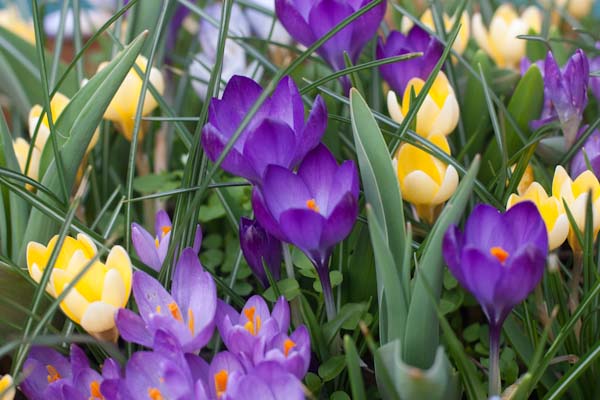 Well so far so good. As you can see the crocuses are in full bloom and being complemented well by the emerging foliage of the daffs and tulips. Hopefully these little pots will have plenty more colour left in them for a few more weeks.
My understanding is that once bulbs in containers have done their things it's best to plant them out in the garden for subsequent years rather than try to preserve the bulbs and repot next year. I'll leave them in the pots for a few weeks after flowering so the energy goes into the bulbs before planting the bulbs out in the garden.
I'll definitely be growing bulbs in containers next year. Simply plant the bulbs up in Autumn and leave them outside all winter and you've got a burst of early spring colour ready to happen.