You can't beat wandering out into the garden armed with a pair of scissors and coming back a few minutes later with enough fresh veg for a nice healthy salad to accompany your evening meal.
After encountering so many issues with slugs and snails munching my ground planted salads I've really taken to planting mixed salad leaves in containers…specifically old metal window boxes.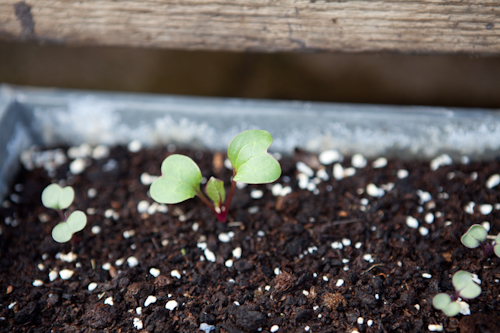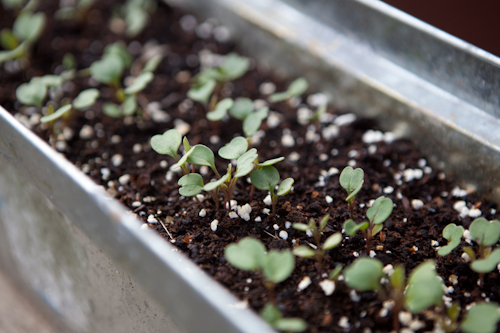 In the window boxes above I've got rocket in one and mixed leaves in the other.They only take a couple of weeks to get to the stage when you can start picking leaves. Once they get going I find just a couple of boxes is plenty  enough to keep us in salad. Invariably we neglect to pick them and they bolt or go to seed. When this happens I simply assign them to the compost bin and start again.
As well as regular lettuce leaves other options I'm a fan of are pak choi, beetroot, radish, spinach and chard. So long as you pick the leave while they are nice and young they all make interesting, tasty and colourful salads.