A few weeks ago I posted about our rather unhappy bougainvillea. After suffering from multiple aphid infestations and the cold nights in our conservatory it had dropped all of it's leaves and I feared the worst.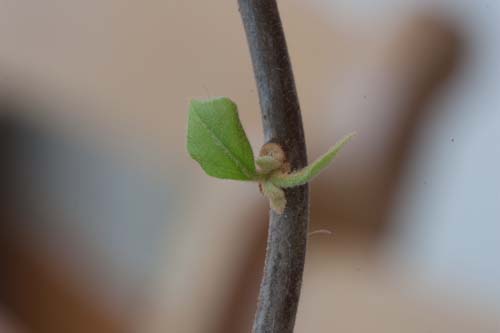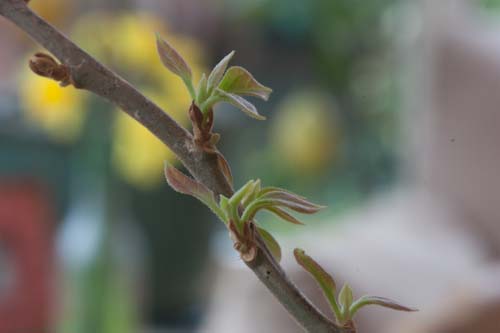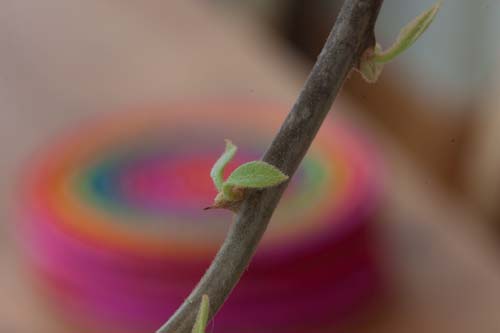 Well as you can see I'm please to report that it is now on the road to recovery. All i did was give it a couple of good sprays to deal with the aphids and move it into our living room which has a much warmer temperatuure over night. It's been happily sat infront of the patio doors, next to a radiator so it's been gettign plenty of heat and light.
Fingers crossed she'll be back to her magnificent best soon now that the worst of the winter is [hopefully] out of the way. It's always satisfying when you manage to revive a plant that appears to be on deaths door…it's amazing the difference a few degrees can make.