From humble beginnings great things can grow. Never has this been more true than from these dried marrowfat peas that have been languishing in the back of the kitchen cupboard for the last couple of years. Why they were even there I don't know.
Anyway rather than consign them to the bin I thought it would be fun to try and turn them into some posh pea shoots…the sort of thing a posh chef might adorn a risotto with. So, to the potting shed it was and into a shallow tray they went.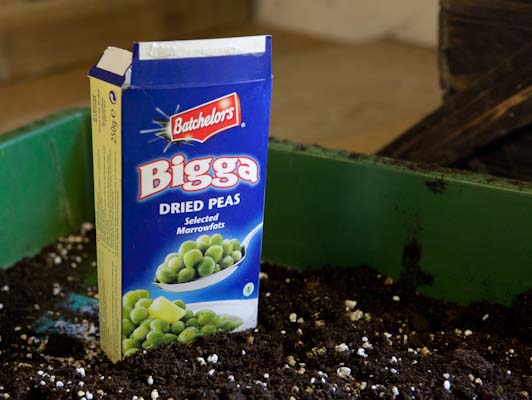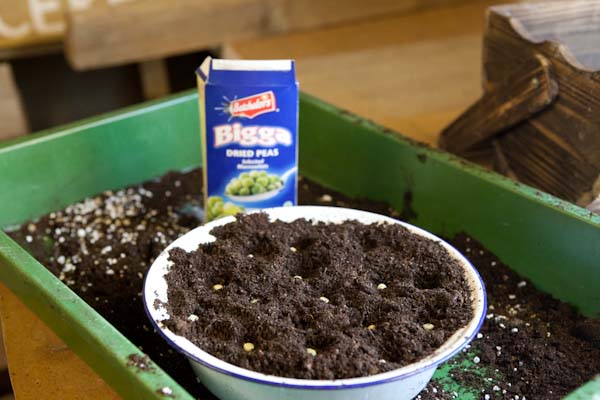 As well as looking stunning as a garnish on things like risotto or pasta, these peas shoots are really tasty added to a green salad.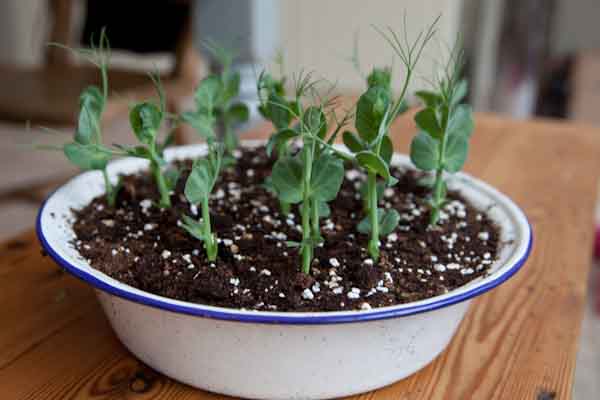 Given a light trim they are a great little cut and come again crop to keep on the kitchen windowsill. I'll definitely be planting some more over the coming months to keep our food well garnished!