You know Spring is (should) be just round the corner when you need to start worrying about pinching out sweet peas. I planted these about 3 weeks ago. I soaked the seeds in water over night and they germinated within about 1 week.
I still think it is a bit cold to plant them out with this cold snap. Instead i'm hardening them off by putting them outside during the day and for warmer nights and bringing them back into the green house on colder nights.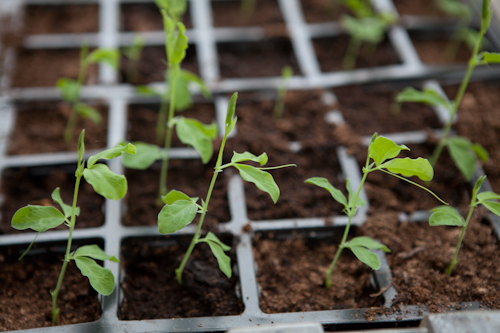 In order to make them into bushier plants i've just pinched them out. Sweet peas usually benefit from this every few weeks in the early stages of growth. All i do to pinch them out is to nip off the top of the seedling just above the 2nd or 3rd set of leaves. Hopefully the weather will improve and i'll be able to get these planted outside in the next couple of weeks.