After moving to the area I began a quest to find some good restaurants in the Colchester area. After being spoilt for choice in London it's taken a little while to build up a selection of places we'd head back to.
Below is the selection of restaurants I'd recommend that are in or around the Colchester area.
Lucca Enoteca (Manningtree) –  (http://www.luccafoods.co.uk/)
A great little Italian restaurant in Manningtree town center. If you like great pizza then Lucca is a must visit. I've been there many many times and have never got past the pizza section of the menu. I'm a bit of a Pizza snob so was very pleased to find such great pizza on offer in the area.
Made the Neapolitan way in a proper wood fired oven they really are great pizzas. Oh and the other bonus is they have a nice little wine list and they've got Peroni on tap – what more do you need?!
Perfect for a mid-week pizza.
The Crown (Stoke-By-Nayland) – (http://www.crowninn.net/)
Posh pub grub, gastro pub, country inn, whatever you want to call it the Crown is a beaut of a pub come restaurant. Reasonable prices and great quality food are ever present on the menu which tries to focus on locally sourced produce. A great place to head for Sunday lunch – but be sure to book well in advance as it's no secret that this is is a great place to eat.
Perfect for Sunday lunch.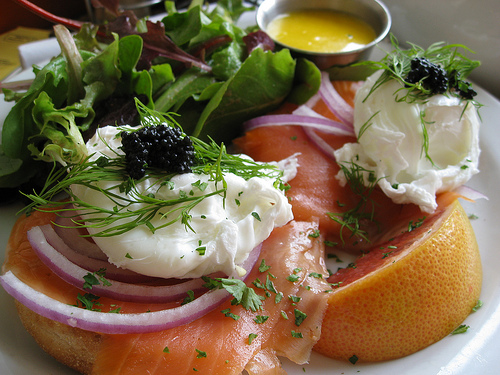 image credit
The Sun Inn (Dedham) –  (http://www.thesuninndedham.com/)
In the front of the Sun there is a very traditional pub serving real ale with big fireplaces and comfy leather arm chairs. Out back there is a large  restaurant serving a mix of English and Italian food, mostly locally sourced.
Portions are generous and the  quality is high. They keep the menu quite small but it changes regularly ensuring freshness of produce. The atmosphere is warm and cozy and slightly more intimate than The Crown.
Perfect for an intimate meal out with your loved one.
On The Corner (Wivenhoe) – (http://www.tapasonthecorner.co.uk/On_The_Corner/Home.html)
This is a little gem of a place. Run by a loca couple it is a very small restaurant in a converted corner terrace house with I guess the English equivalent of a Mom & Pop feel. Rustic decor is the order of the day with old wooden school chairs and soothing Jazz played over the stereo.
The food served is an eclectic mix of tapas styl;e dishes from around the world. Morrocon meatballs, roasted Indian paneer, cold cheeses, chorizzo in wine to name just a few. The few is excellent and the prices fair. They also offer an early bird deal if you fancy an early bite.
Perfect to fill up after an afternoon walk along the coast.
Portofino's (Colchester) –  (http://www.portofinocolchester.co.uk)
This Italian restaurant came highly recommended for a friend.  The first thing to say about it is the slightly odd feel. It is housed in a purpose built site which for want of a better description is an industrial unit from the outside. Inside there is a vast sea of tables with more upstairs. It felt a little odd being only one of two tables in there on the Tuesday evening that we went! I'm told they do very good business from Christmas parties when the atmosphere would be jumping!
The staff were friendly and very apologetic when they got my main course wrong (they brought out dover sole instead of salmon in error). Prices were quite high (£16 for my salmon) though the portions were big. The food is i'd say classically italian. It's not super 'refined' but cooked authentically and pretty damn good. We'd probably head back if we were that side of town and hungry but wouldn't make a massive effort to go back….worth a try.
Perfect for when your work colleague asks where to book the christmas party.
Mistley Thorn (Mistley) – http://www.mistleythorn.co.uk/
Being the sister restaurant to Lucca (see above) we had high hopes when we finally got round to trying the Thorn. The restaurant has a nice homely feel to it and the staff were very friendly. A good selection of beers, ales, ciders were on offer which is always a good sign. Watch out for the week night specials they offer (mussels, frites, a drink and pud all for £10.95 looked tempting…) which seem very good value.
The food actually exceeded our expectations. The Salmon Gravlax couldn't have been better, the roasted pork was sublime and you can't really go wrong with a hot chocolate pudding. The a la carte menu looked good value for money too if you don't get an early week set menu. We'll definitely be heading back to work our way through the rest of the menu.
Perfect to round off a birthday or special occaision.