I've been waiting over the winter for the time to come when I could take some 'pup' cuttings from our aloe vera plant. As you can see from the photos below, Aloe Vera plants tend to self produce babies or pups that sprout up from the root system of the main plant.
Now that the worst of winter seems to be past us i've decided to finally go ahead and split these baby aloe pups from the main plant. They should make good little gifts for people over the summer.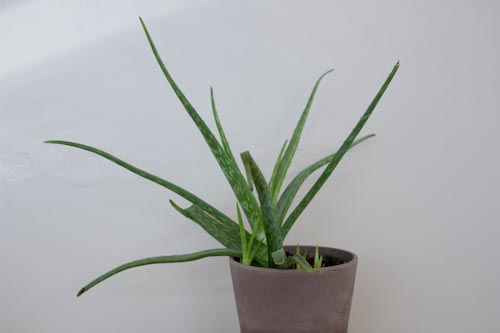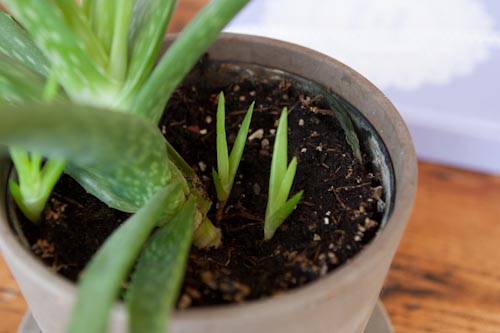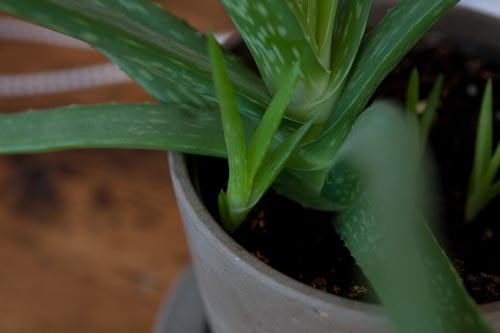 General advice seems to be to wait until the aloe vera pups have about 3 leaves of their own before trying to separate them.
I simply dug away the soil around the pup, exposing the root system then carefully cut away from the mother plant with a sharp knife. You should leave as much of the root system on the pup as possible to help it establish itself.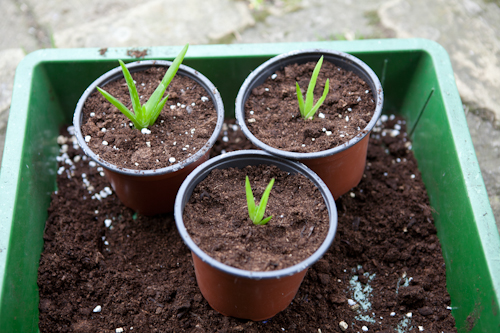 As with any cutting it's best to keep the freshly potted Aloe pups out of strong direct sun and spray/mist regularly with water in order to help keep them moist. I've put these three in a propagator to help keep the moisture levels up but a simple plastic bag would do just as good a job.